Select optional equipment for your
Saxdor 320 GTO
(Optional equipment are valid for factory installation only)
Suggested retail price excl. GST and other applicable taxes, freight and handling fees. The specifications herein are subject to change without notice.
Twin engine technology package for V8 engines
Includes Joystick control (Mercury JPO) and Bow thruster with dedicated battery. Only available with twin engines.

$

30,270.00

Information Display and Entertainment Package
• Simrad Information Display with 2 x 12 inch displays with a glass helm
• Audio package with a Fusion radio and 4 speakers
• Mercury VesselView integration
• Simrad Echosounder

$

13,510.00

Advanced navigation package (Requires navigation and entertainment package)
• Simrad broadband radar
• Simrad autopilot
• Simrad VHF and AIS
• Remote control for plotters (Simrad OP 50)

$

15,290.00

Power Package
Shore power Generator replacement system (including mastervolt 360Ah lithium battery) Inverter and 230V/110V power outlets

$

19,600.00

Climate Package 110V (Power package included)
Air conditioning with heating (Webasto 8000 BTU) Shore power Generator replacement system (including Mastervolt360Ah lithium battery) Inverter and 230V/110V power outlets.

$

28,630.00

Toilet and fresh water package upgrade
• Fresh water system (100 liters)
• Sink in toilet and wet bar module
• Electric toilet
• Gray water tank (40 liters)
• Black water tank (60 liters)
• Macerator

$

5,800.00

Saxdor Lifestyle Package
• Mooring equipment (6 pcs fenders – shiny black, size NF4 + fender ropes + fender socks | 4 pcs mooring rope FLEXLINE black, 14mm, 8mm in length | 1pc of 10kg Trefoil anchor + shackle | 1pc of anchor rope 14mm 40m )
• Mattree topper for front cabin and ergonomic mattress base
• Saxdor life jackets (4 pcs)
• Saxdor key floater
• Saxdor bag

$

2,980.00
Canopy (only for GTO)
Canopy is attached to the windshield and t-top. Descending right down from the edge of the t-top in the aft. Canopy is not fitted all the way over the aft sun bed.

$

3,370.00

Front deck and sunpad upholstery
GRP surface and hatches to front cabin are visible without this option.

$

3,340.00
REFINED POWER, PERFORMANCE AND EFFICIENCY
Ample torque from class-leading 4.6 L displacement V-8 powerhead

Superior hole shot and acceleration from Transient Spark technology

Range-maximizing fuel economy through Advanced Range Optimization calibration

Unrivaled noise and vibration mitigation from next-generation Advanced MidSection
MORE INNOVATIVE AND MORE OPTIONS
Mercury-engineered digital controls and electro-hydraulic power steering for smooth operation

Compatible with Mercury Joystick Piloting for Outboards for maximum maneuverability and control

Enhanced driving experience through Adaptive Speed Control

Class-leading charging output and battery-management

Exclusive Advanced Sound Control technology

The industry's only Top Cowl Service Door makes maintenance easier
| | |
| --- | --- |
| | |
| | |
| | |
| | Computer Controlled Multi-Port Electronic Fuel Injection (EFI) |
| | |
| | |
| | |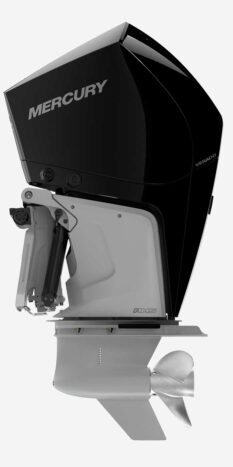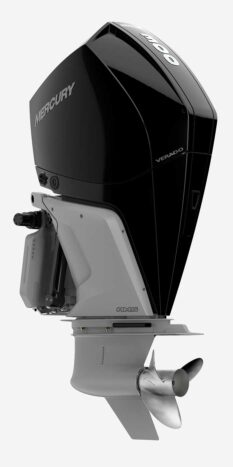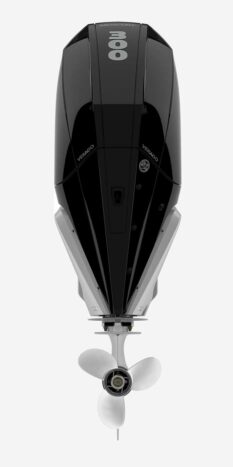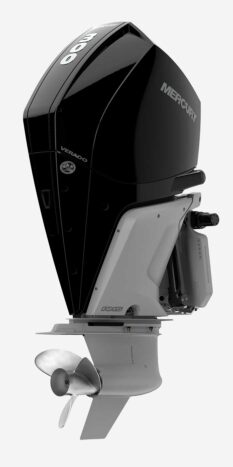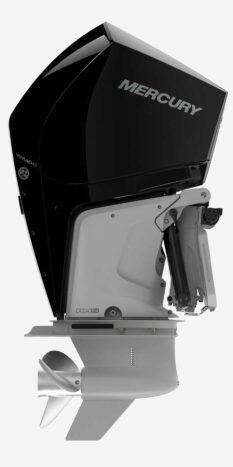 Get the latest Xtreme Machines news.
Enter your email below to register for the Xtreme Machines newsletter.
By submitting this form, you agree to receive promotions, news and support updates from Xtreme Machines and accept our Terms & Conditions and Privacy Policy.